Here, our goal is to help you identify the root cause of the illness, by diagnosing, and patiently guiding you through a holistic therapy that restores you back to great health.
We join efforts with experienced health experts, dieticians, and nutritionists in providing all-round wellness using alternative therapy.
We do this through;
• All-round medical & wellness check-ups
• Laboratory tests and reviews
• Providing a thorough review of previous diagnosis reports
• Out-patient and in-patient services
• Medical, nutritional and psychological support
• Offering continued care and support for after cancer treatments
• Nutrition support before, during, and after chemotherapy
•Telemedicine – Providing medical care and solutions to you irrespective of physical distance.
TALK TO A WELLNESS EXPERT
Call: +234 809 772 4455
Email: info@caribhealthgroup.com
It's harmful to allow toxins gather-up in our body system. That's why we designed the detox program.
The aim is to take you through a natural detoxification experience. At the end of the program, you will notice a glow in your look and feel refreshed on the inside.
Detox accomplishes different things depending on the length; for instance;
A three-day Detox helps to flush the liver and jump-start your metabolism.
A five-day Detox starts the process of rebuilding and healing the immune system.
A ten-day Detox will take care of problems before they arise and fight off degenerative diseases.
There are different detox protocols. The one that is right for you depends on your health, nutrition, and lifestyle situation. Thus, getting advice from a trained Nutritionist or Medical practitioner who understands the principles of detox is imperative.
REQUEST FOR A DETOX, TODAY.
Call: +234 809 772 4455
Email: info@caribhealthgroup.com
Nothing beats the taste of natural foods and fruits.
That feeling of munching on a slice of your favorite fruit and savoring the sweet taste… Mhmmm!
We can get you those favorites of yours. Purely natural. No chemicals. Straight from the farm!
At Organic Central, all you need to do is tell us the kind of organic product you need, and as long as it is grown in Nigeria, we will make sure that you get it just how you want it.
WHICH ORGANIC PRODUCE DO YOU NEED?
Call: +234 809 772 4455
Email: info@caribhealthgroup.com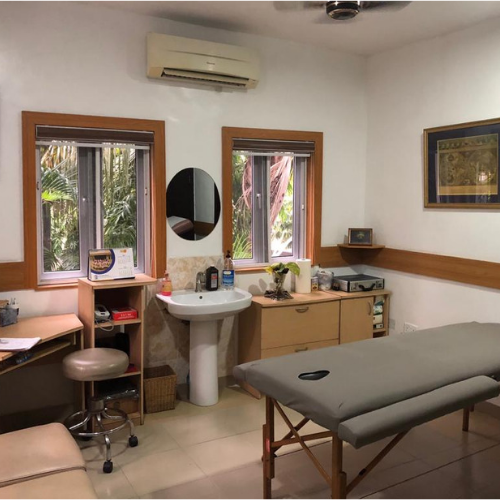 "Our aim is not to try and change the existing system, but to create a parallel and comprehensive ecosystem that makes the current one…"
-Dr. P. A. Ijewere
Like a safe haven, that's exactly how the wellness ecosystem is designed. And to give you the healthy feel of a home away from home.
This health advancing system offers you the benefits of;
Connecting with organic producers
Getting genuine organic products and services
Receiving services and products that are focused on improving your wellness.
This Wellness Ecosystem is created to expose, nurture and build a variety of healthy options that you could choose from so as to attain a healthier state for yourself, your family and your community.
STAY HEALTHY – JOIN THE ECOSYSTEM!
Call: +234 809 772 4455
Email: info@caribhealthgroup.com
The radio program Wellness half-hour with Dr. Patrick Ijewere is about exploring Wellness from perspectives that give reverence to the source of our being. We build on the foundation of wellness as the nature of our being, and sickness as foreign nature. And thus, what can we do practically in our daily lives to embrace our families and communities with Wellness, is our focus.
Our aim is to open you to new information on how a holistic therapy and a medical nutrition therapy can greatly transform your state of health and wellness.
The following is the fundamental premise of our approach to the wellbeing of the body and caring for our clients, including patients and mentees.
Before I became a Medical Doctor, I was gifted into this world into a Christian, Catholic home.
Our God is whole, perfect and complete. Our Bible teaches us this, and, that we are created in his image and likeness. So, we too are created a whole, perfect and complete. Every good comes from God. So where does all this illness, sickness and disease come from? The answer, to a large degree, lies in the mirror. We have done it to ourselves.
Our Lord created perfection and balance, and we have created an imbalance in so many ways, and daily, we are ignorantly or deliberately destroying perfection.
There are five ways in which we create imbalance and thus illness in our divine temples.
Spiritually
Mindset
Nutritionally
LifeStyle
Environment
During this show, we will explore issues with these five areas.
Life is Journey of Knowledge… and Journeys are more fun with others than by yourself.
Join us on the Wellness half-hour, every Sunday at 1 pm on Inspiration 92.3 FM, Lagos.
LISTEN AND DOWNLOAD OUR PODCAST
Click here to listen or download our latest episode.
Call: +234 809 772 4455
Email: info@caribhealthgroup.com
The wellness school offers you the opportunity that you have always wanted, where you can listen to different health professionals teach you the ABC's of living healthily.
Our major focus is to improve the wellness and health of anyone including children. Our expertise ranges from picky-eating to managing the most difficult auto-immune disorders (e.g Autism).
We curate recipes and nutritional therapies that are age-appropriate for any child or adult regardless of their diagnosis. 
We understand that caring for little humans requires delicate and patient hands; that why we have experts who understand humans (children and adults) and have worked with numerous cases.
CONTACT US FOR MORE DETAILS
Call: +234 809 772 4455
Email: info@caribhealthgroup.com